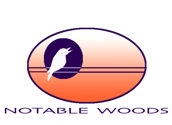 specials: koa ukulele 5-packs
On special while supply lasts: 5 Hawaiian koa offgrade (A-B grade) ukulele sets--with bookmatched tops and backs with sides, some with curl, some without; most with minor flaws that make them 2nds; all guaranteed usable tonewood. These are great for a beginning luthier or for someone offering a budget line of 'ukes.
If you want to mix and match 5 sets--e.g. 2 soprano and 3 tenor--we can do that. The same discounted price applies.
Shipping for 5 sets is $25.00 or less to any U.S. zip code.
A-B Grade 5-sets:
Soprano $75.00 (10 sets for 140.00)
Concert $110.00
Tenor $160.00