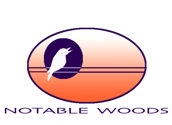 gallery: koa neck blanks
We stock blanks for 4 common neck construction styles (see illustration): A) scarfed headstock w/stacked heel, B) scarfed headstock w/heel block, C) glued-up lamination of flat-grain boards, and D) 1-pc board. Of course, there are variations beyond these 4 styles.
Below is a sampling of koa neck blanks available. One blank (two photos) per page. Please inquire if you don't see what you need. Other styles available--please let us know your dimensions.
Sorted by price, lowest to highest. --- Click on photo to enlarge.