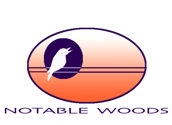 specials: koa boards
Yep, we have koa extras. Lots of them. These boards are too narrow or short for lutherie or have characteristics not suitable for musical-instrument construction.
Offcuts. These lower-grade koa boards can be just right for box making, furniture-cabinet accents, picture frames, or other small projects. Some have curl, some don't, but all are too nice to cut into pen blanks. We won't be able to send photos, but let us know what you are making and we'll try to pick wood to suit your need. Your choice: a) box o' koa, offcuts, at least 10 lbs., or b) three bowl blanks nominally 2" thick for 4"-7" diameter bowls, with at least one 7" blank. Either choice at $35 plus $15 flat-rate shipping to any USA zip code.
High-grade koa boards. Priced as shown in gallery below (USA shipping only, please). Sorted by price, lowest to highest. Click on photo to enlarge.